Before You Begin¶
Before you start assembling your Cocoa Press, we suggest the minimum avalible to you to make your assembly easier.
Space¶
You'll want approximately one eight foot table of space to hold all the parts and tools as you unpack, assemble, and continue on the printer's frame.
Time¶
Your printer assembly will take approximately 10-12 hours. It's heavily suggested you be thorough, take your time, and keep at it. It'll go by faster than you think.
Tools¶
There are some tools you'll need that aren't included in your Cocoa Press Kit to fully assemble it.
Wire Cutters (for trimming zip ties)
Soldering Iron (to insert your heat-seat inserts)

Your kit comes with a heat-set tool capable of fitting M2 and M3 inserts. Test-fit the tool to your soldering iron before beginning assembly.
In the event your soldering iron doesn't work, this is a known working one compatible with the one provided.
Heatset Technique¶
When using your heat-set tool, take care to ensure the heatsets are inserted parallel to their final location to minimize drift.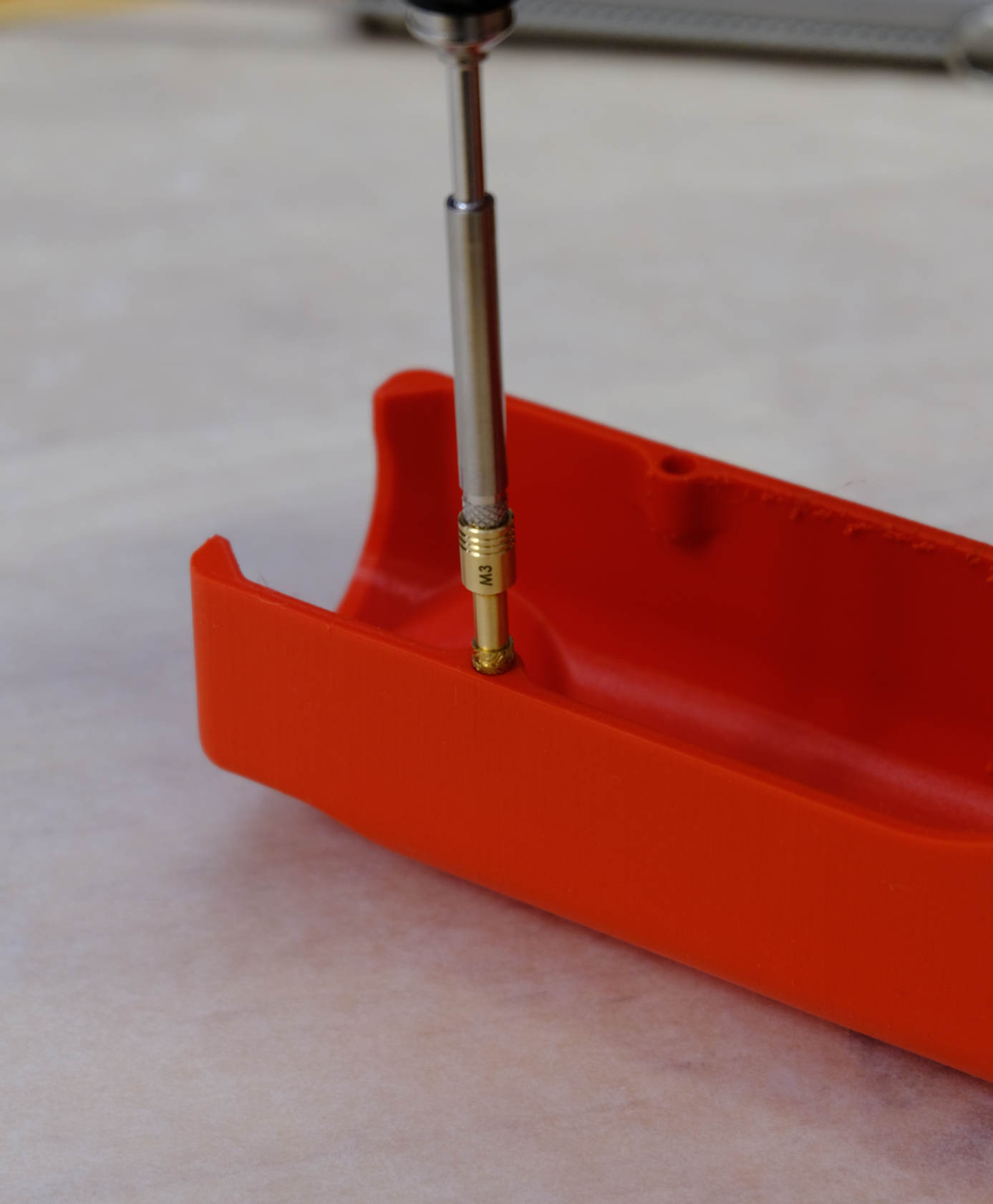 Additionally, some tools may collide with the printed parts; take care to not melt them.
For a video demonstrating how to heatset your printed parts, please see here.
Patience¶
This is the first time this printer has been assembled by you. There may be parts that aren't quite right yet, or aren't clear.
Don't hesitate to reach out at hello@cocoapress.com so that we can correct any mistakes and clarify the documentation for both you, and for others.
Thank You!¶